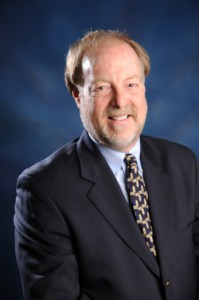 Eric C. Dana is the principal of DANA Insurance and Risk Management. He earned the Accredited Advisor in Insurance designation in 1987, completed his Chartered Property and Casualty (CPCU) studies in 1992 and obtained the Associate in Risk Management designation in 1993. Eric has been a featured speaker at many environmental industry events over the past twenty-five years, including EPA Conferences and RCRA Inspector Workshops. He served as 2004-2005 Co-Chair of Maryland's Ad Hoc Committee on Oil, whose work with the Department of Environment (MDE) involves regulatory code changes for owners of underground tanks. Eric has provided expert witness testimony in cases concerning both Pollution Legal Liability insurance and compliance with federal and state storage tank regulations. From 2006 to 2007, Eric served as President of the Maryland Chapter CPCU and was also the 2006-2007 Chair of The Insurance Roundtable of Baltimore. Over the years, he taught many insurance classes as a faculty member of the Insurance Society of Baltimore.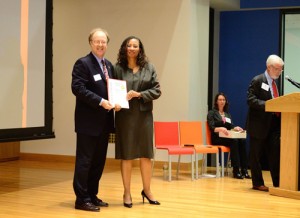 In October of 2011, Eric was presented with the AIA Baltimore President's Award for Professional Services (photo right). He has been an active member of the Baltimore Chapter of the American Institute of Architects for over 20 years. Also in October, Eric was given the "Friend of the Industry" award (photo below) by the WMDA, the mid-Atlantic region's association of service station dealers. In presenting the award, WMDA commended Eric as a tireless advocate for his firm's clients and for their success in the marketplace. He is quite proud of this dual industry recognition given to him, which he shares with his family, his office associates and many others.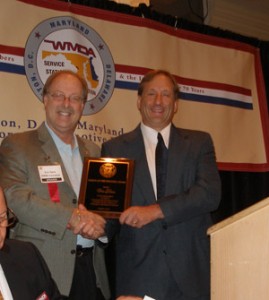 DANA Insurance and Risk Management provides coverage to over 9,000 storage tank systems throughout the US. The firm specializes in environmental insurance liabilities and is both a wholesale and retail broker. DANA Insurance and Risk Management also provides coverage to over 400 design professionals, environmental consultants and contractors throughout the mid-Atlantic region. The firm is recognized for its depth of experience and understanding of E&O, PLL, EIL and CPL insurance.