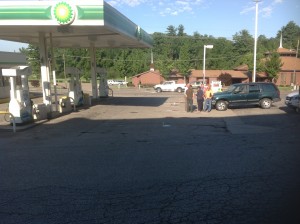 Commercial Insurance is a term describing several different coverage's; general liability, property insurance and workers' compensation are three of the most common. General liability defends you in lawsuits involving your business practices. Property insurance applies to your office contents while worker's compensation covers your employees' injuries. Commercial Insurance can also refer to Hired and Non-Owned Auto coverage, to Inland Marine insurance for mobile equipment and to Umbrella Liability when limits of liability greater than $1,000,000 are needed.
Often, in order to satisfy contract requirements, various liability limits of Commercial Insurance are required. As evidence to the project owner of compliance with these conditions, you will be required to produce a form referred to as a Certificate of Insurance. Our web site makes obtaining Certificates a simplified process.
We are frequently asked about modifying insurance coverage's to conform to contract requirements with phrases such as Primary/Non-Contributory and Waiver of Subrogation. Some of the changes are routine endorsements, some can be processed with minimal additional project details while some changes … should be avoided. Carefully reviewing contract insurance conditions is another example of practicing good risk management.
We welcome the opportunity to discuss your Commercial Insurance questions and concerns with you.